About Us
Who is Katie Jay? | What is NAWLS?
Who is Katie Jay?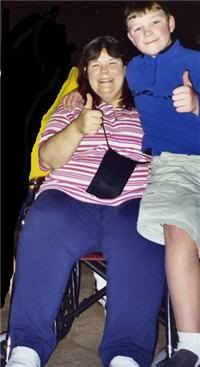 Hi, I'm Katie Jay. I'm an obesity survivor who underwent RNY gastric bypass in 2004.
---
Weight loss surgery was not an easy decision
When I went through my decision process about getting weight loss surgery (WLS), I kept a journal to help me sort out my feelings and to consider the seriousness of what I was planning to do.
That journal became my first book, which I published in 2006. It's called, Dying to Change: My Really Heavy Life Story, How Weight Loss Surgery Gave Me Hope for Living.
I was totally addicted to food
Dying to Change is a brutally honest look at how someone like me -- a morbidly obese food addict -- could possibly make WLS work.
From my dysfunctional upbringing to my own unique quirks, I knew I would have to work hard to overcome my challenges and find freedom from my obesity for good.
By remaining conscious of my food addiction, and being willing to go to any lengths to overcome it, I am the happiest and most energized I have ever been in my life.
I've shed more than pounds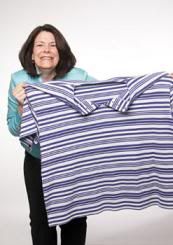 Not only have I left behind a good bit of weight, I have also turned from the shame and self-loathing that plagued me for most of my life.
Shame should never be the main driver in a person's life -- and it doesn't have to be.
My story is a message of hope
WLS has allowed me to more fully embrace my passion for helping others.
I wanted to make my book available to people who might be feeling trapped in their obesity and thinking their situation is hopeless.
I also wanted people who are not obese to read it, so that they could understand obesity better and come to treat obese individuals with more compassion.
But my book is not the whole of what I have to share
As I went through the publishing process, and began to be interviewed by the media, I realized I had a lot more to say than was in my book.
I wanted to give more information and support, too
So, I decided to launch a website, form a membership organization, and offer coaching as a way to share more information, support, and resources -- in the context of a safe and loving community.
The National Association for Weight Loss Surgery was born
That's how the National Association for Weight Loss Surgery (NAWLS) came into being. (And I decided to give my book away to everyone who joined.)
NAWLS has made quite a splash in the WLS community, and we have some very dedicated members, who are making great strides in creating a WLS lifestyle they can sustain and enjoy.
They understand the importance of being vigilant on their WLS journey -- even as they struggle to achieve their goals. They have become friends, accountability partners, and cheerleaders.
The reality is: Weight loss surgery is not a cure
We all know weight loss surgery is merely a first step in the process of ending obesity. And most of us realize at some point that reaching goal and staying there is going to take more effort than we'd hoped.
I'll help you shape your new life
A lot of great information and support exists in the physical world and in cyberspace to help WLS patients. However, with my masters in social work, eating disorder experience, life coaching certification, and a deep love of writing, I knew I could offer help that would be particularly effective.
The key to overcoming obesity is to be bravely honest with yourself
You see, I have a strong desire to speak honestly about what it really takes to succeed at WLS, and I go beyond stating the WLS guidelines and get into the messy gray areas of recovery in real life.
Believe me, I understand how hard it can be to make WLS work
I understand how hard it is to recover from obesity. I understand food obsession, transfer addiction, dealing with loss, poor body image, continuing medical problems, and other complicated issues related to obesity and weight loss surgery.
I offer personal support and a safe community of obesity survivors who will help you face your challenges
A solid, long-term recovery is possible after WLS, especially with the right tools and support.
I wish I could tell you it's easy, but you know it's not. At the same time, working for long-term success is rewarding beyond measure.
Membership in NAWLS is a great investment in your future
NAWLS members get information, resources, and programs to help them take responsibility and leave their obesity behind for good -- while shaping great new lives.
People turn their lives around every day. They let go of addictions, learn to deal with emotions, practice new behaviors, and overcome. You can, too. And I'm happy to show you the way.
Join me on this journey to an exhilarating life -- free of unnecessary pain and full of possibilities.
Never give up!
Katie Jay
What is NAWLS?
The National Association for Weight Loss Surgery (NAWLS) is a safe, loving, and non-judgmental community of bariatric surgery patients who struggle with weight maintenance and regain, sugar and carbohydrate sensitivity, transfer addictions, emotional eating, eating disorders, and more.
NAWLS was founded in 2005 by Katie Jay, MSW, to help weight loss surgery patients achieve long-term weight loss and maintenance. The association provides comprehensive and personal support including:
Up-to-date bariatric news and resources
Members and non-members alike participate in this interactive community of obesity survivors.
MISSION
Our mission is to inspire bariatric surgery patients around the world to pursue lives of wellness, health, joy and self-fulfillment after surgery. We pledge to offer a community that will help you let go of the shame of obesity and heal your self-sabotaging thoughts and behaviors that contribute to obesity, emotional eating, carbohydrate sensitivity, and sometimes transfer addiction.
VISION
Our vision is to be the leading provider in the world of bariatric surgery support after the "honeymoon" is over.